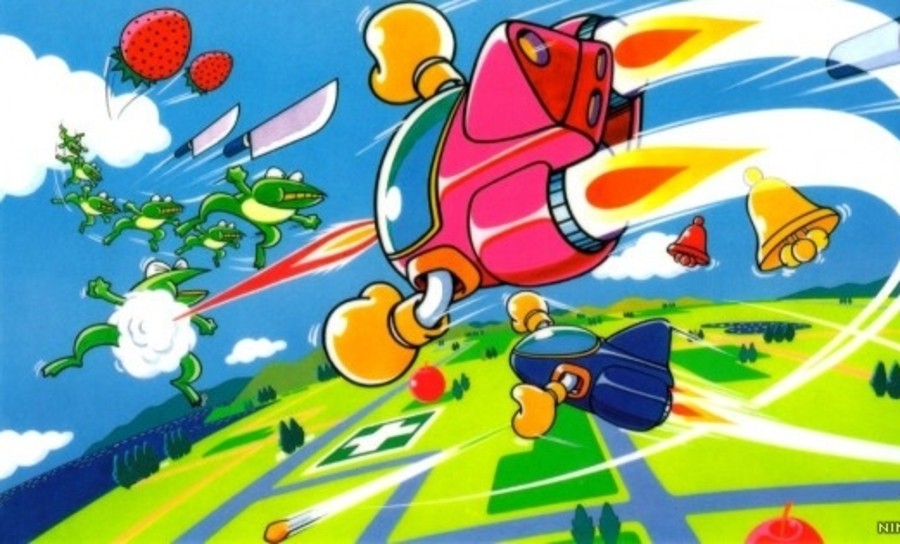 The year might be winding down, but the emulation experts at Hamster sure aren't. To kick off the month of December, the talented team has now released Konami's vertical side-scrolling shoot 'em up TwinBee.
This latest entry in the extensive Arcade Archives series was first released in 1985 as a coin-op video game. Players take control of fighters called 'TwinBee' and 'WinBee' which were developed by Dr. Cinnamon and must defeat an entire army by blasting them away.
According to Hamster, there are two different versions you can play – the Bubble System version (an arcade system board designed by Konami) and the ROM version. Both boards have a number of differences.
Below are some screenshots of the action:
As always, this one will set you back $7.99 / £6.29 and is said to "faithfully" reproduce the atmosphere of the original arcade display settings. Players can also test their skills against global high scores or team up with a friend.
We've seen TwinBee pop up on Nintendo platforms on multiple occasions over the years, so it's great to see it make a return on the Switch as a standalone title. Will you be adding this to your collection? Let us know.